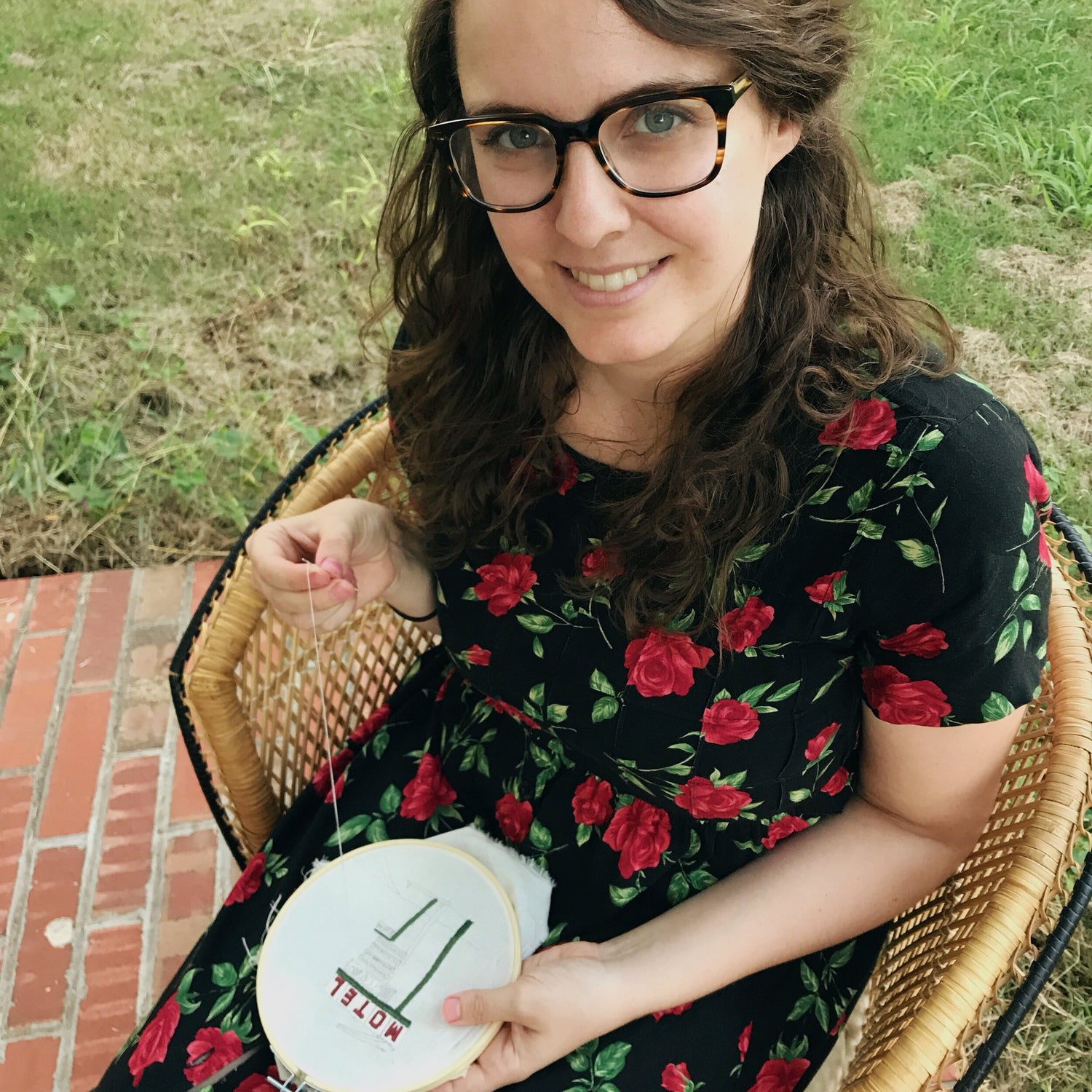 Erin Frisch teaches embroidery workshops and weekly children's classes. In the summer of 2020, she created a series of free videos on Botanical Embroidery for Oil and Cotton. 
Erin works in embroidery to capture specific moments of everyday life. She is often inspired by her own photography or household objects. She enjoys documenting passing moments using the slow process of embroidery. She also finds inspiration in the landscape and layered history of her home state of Texas. Erin has led community workshops at Dallas Contemporary and the Dallas Museum of Art.

Erin was born in Waco, Texas. She earned a Bachelor or Arts from Trinity University in Art History and English. She has a history of working for justice-focused non-profits, including serving as the Operations Director of the nationally recognized creative youth development organization SAY Sí. In 2019, she served the Austin community as an Education Fellow at the Blanton Museum of Art. She is currently pursuing her Master's in Art Education from UT Austin.
https://erinfrischstudio.com/
https://www.instagram.com/erinfrisch/