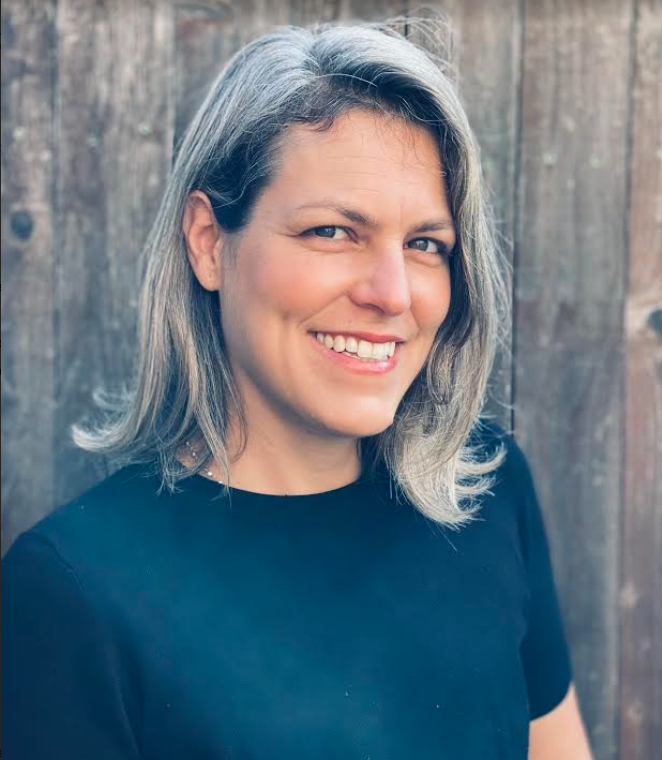 Danielle Kimzey grew up in Dallas and counts her earliest exposure to art Jonathan Borofsky's "Five Hammering Men" at NorthPark Mall and the Sanger-Harris mosaic on the facade of Valley View by Brenda J. Stubel. She's always been inspired by these two works, the bright colorful patterns of Strubel and the "can't stop, won't stop" tenacity of the Hammering Man, painting in her studio while raising three kids, a husband and a really needy dog. She has a Bachelor of Fine Arts in Studio Art from Southern Methodist University and a Master of Fine Arts in Painting from the University of Iowa. Her work has been exhibited across the United States and she is represented by Galleri Urbane in Dallas. 
Danielle has been commissioned for public art projects in Costa Rica, California, Illinois, Texas and Florida. In 2020 her 40 foot Living Wall design was installed using a variety of plants in downtown West Palm Beach, Florida. 
Danielle has taught art at the elementary, middle school, high school and college level. Nothing scares her, that's for sure. Currently she teaches Painting at Brookhaven College and private lessons in her east Dallas studio. . Her website is www.daniellekimzey.com.