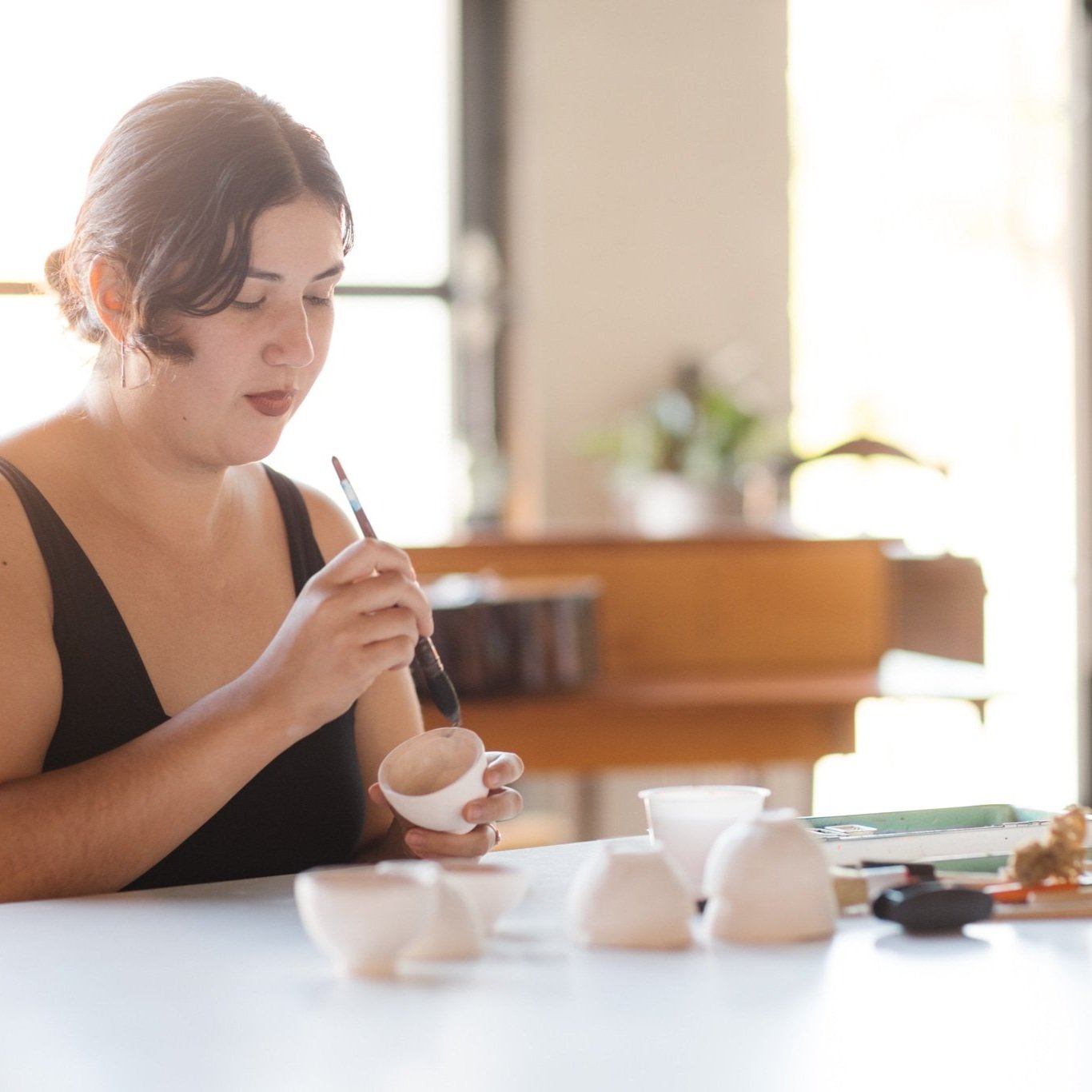 Analise Minjarez is an emerging artist from El Paso, TX. Minjarez received her Bachelor of Fine Arts in Fibers from the University of North Texas in 2013. She is currently pursuing her Masters of Fine Arts at Southern Methodist University.
Minjarez finds that teaching art to all ages has added depth to her own artwork. Most recently, she spent January 2019 as the Textile studio assistant at Penland School of Crafts in Penland, NC. She has exhibited work at the Safe Room Gallery at the Texas Theatre, Latino Cultural Center, Oak Cliff Cultural Center, and Kirk Hopper Fine Art Gallery in Dallas, Texas.
Tierra Firme was founded by Analise and Sarita Westrup in 2014 as a collaborative effort to celebrate the Texas-Mexico border region through original artworks, educational programming, and artist interviews. Tierra Firme was recently awarded the 2017 Arch and Anne Giles Kimbrough Fund Award from the Dallas Museum of Art.